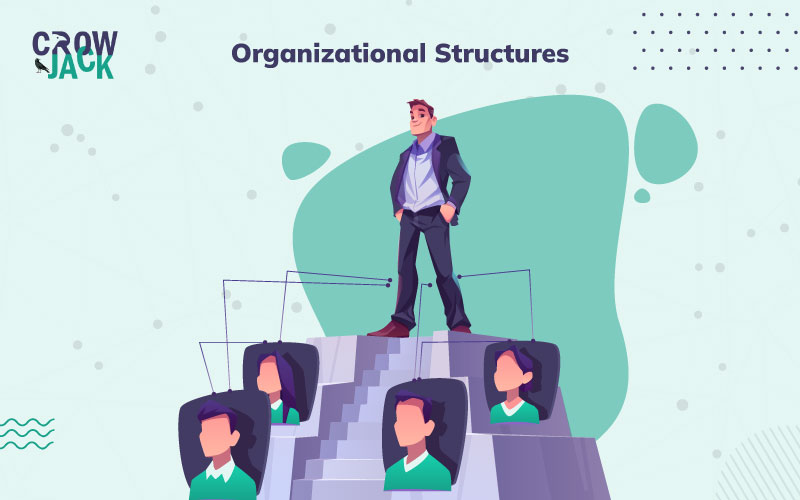 What is an organizational structure?
An organizational structure can be defined as a system that outlines how different activities are directed in the organization to achieve the desired goals. These activities include task allocation, coordination, and supervision. The organizational structure can help to determine the authority and responsibility of each individual. The higher up the individual is on the organizational structure, the more authority the individual will have in the organization. Thus, the powerful members of the organization i.e. Top-level management sits at the top of the organizational structure.
What is the purpose of organizational structure?
The organizational structure also outlines the role and responsibility of an employee in the organization by setting up a specific hierarchy in the organization. The organization structure can also be visually represented in the form of a diagram which can help you identify the authority of each individual. It can also help to determine the level of information flow in an organization.
Without an organizational structure, the employees in the organization may find it very difficult to determine whom they should report. Hence, the organizational structure provides clarity regarding the authority and accountability of each individual in the organization.
Types of organizational structures
Now, you must have got an idea about the organizational structure and its relevance in the organization. But you may be surprised by the fact that the organizational structure adopted by each organization is different. The right choice of the organization structure depends on the number of factors of the organization. Moreover, the organizational structure has evolved from hierarchical, centralized, and functional to decentralized, network, and hybrid organizational structures. There are 12 types of organizational structures and each organizational structure has its benefits and limitations.
Let's go through the different types of organizational structures with exemplification of the organizational structure of different organizations.